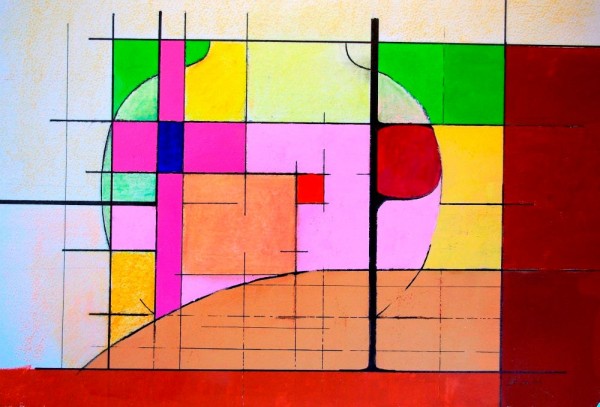 ? ? ? ? ?David Addison : 2006 : 'Mondrian development' : gouache and ink on paper : 15″ x 22″
This work illustrates some points which are important in my approach :-
starting with a 'mark' – either a line or a colour – from which the subsequent 'marks' develop like Paul Klee who 'went for a walk with a line' each mark creates a new dynamic – sometimes eventually unresolvable!
grappling with tensions that arise from the relationships of line, colour and form as the work progresses.
as this work developed it seemed to echo a work by Piet Mondrian (Still-Life with a Ginger Pot) which I have always found inspiring – and so I went with the flow that that created.
colour as well as line is important to me – but colour freed from all conventional 'rules' – exploring colour relationships like the Fauvists and ?some British artists of the late nineteenth and early twentieth centuries (see Alfred Thornton in my Around & About blog ).