Provincial Picture collecting – a neglected subject.

It is with a great sense of excitement that I welcome recent attention being paid to Art Dealers archives with the acceptance of two major collections – the first by the National Gallery in London of the Agnews archive and the second by the deposit of the Colnaghi archives at Waddesdon Manor. The Getty Provenance Index, based at the Getty Foundation in Los Angeles, is also working on the archives of other dealers, although the on-line index only appears to deal with picture-sales up to 1840.  Up until now the main concern of art historical research concerned with problems of provenance has been concerned with the picture sales of the major auction houses such as Christies – and of a relatively few 'major' collectors. The important thing about both Agnews and Colnaghi is that they dealt with collectors large and small – and through their hands went paintings from many collections in this country and abroad. Importantly they are a link between art collecting activity in the provinces and in London – a nineteenth century provincial auction might very well be linked with a London auction – or a major London based collector might be alerted by Agnews or Colnaghi to a provincial sale.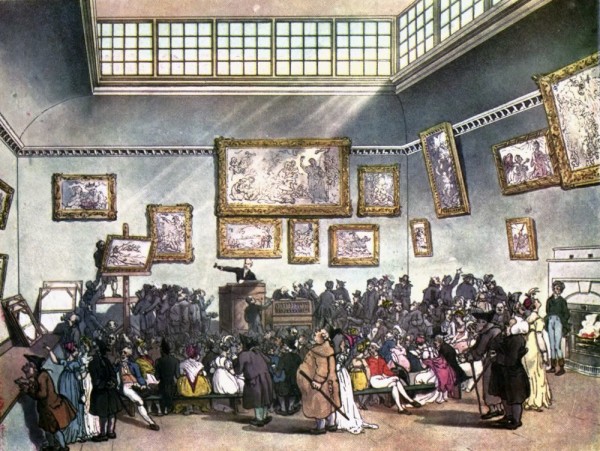 Christie's Auction 1808
Both Agnews and Colnaghi are particularly important in relation to understanding picture collecting from the early nineteenth century onwards. With the demise of those firms there is a real danger that vitally important information relating to the provenances of paintings – of works passing through their hands over the past two hundred years – will be lost. It is to the great credit of those firms and those who intervened that their records have been deposited with research institutions in this country whose holdings are available to researchers.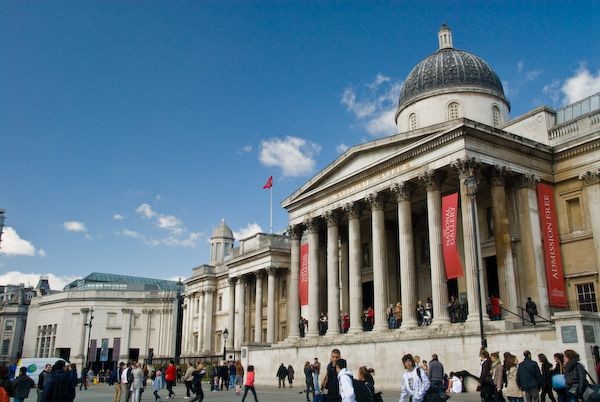 National Gallery, London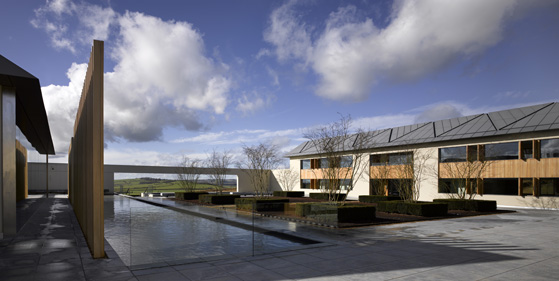 Waddesdon Manor, Windmill Hill Research Centre 
A major concern of mine is the study of picture collecting in the provinces – my contention being that the nature, extent and culture of picture collecting in Britain can only be understood by exploring and recording the minor as well as major collectors and collecting activity – and the records of Agnews and Colnaghi are vital to that search. Beyond that it is important to research dealers and auction houses in the country as a whole, not just London. To this end important information is often only found in the columns of local newspapers and in provincial exhibitions.  For myself I have concentrated on Bristol and Gloucestershire in the early to mid-nineteenth century. I have come across isolated examples of similar research, and publication, done in the past – notably C.P.Darcy's 'The Encouragement of the Fine Arts in Lancashire, 1760-1860', published by the Chetham Society in 1976, and 'The Rise of English Provincial Art' by Trevor Fawcett published by the Clarendon Press, Oxford, in 1974. There are other publications which have been concerned with exploring the place of a rising middle class in major industrial provincial centres – often using as source material  provincial art societies and their exhibitions – which also go some way into the subject of provincial art collecting. But there is much to do throughout the country if we are to begin to understand the importance of picture collecting, by collectors large and small in Britain, in the cultural and social history of Britain.
David Addison. May 18th 2015.